Artwork by Cymone Wilder
The Southern Festival of Books: A Celebration of the Written Word is among the oldest literary festivals in the country, annually welcoming hundreds of authors and thousands of visitors to downtown Nashville each October.
The Festival is free, and includes performance stages, food trucks, and loads of publishers and booksellers. We look forward to seeing you downtown at the Bicentennial Mall, Tennessee State Museum, and Tennessee State Library.
Weekend Festival hours are:

SATURDAY, OCT. 21: 9AM-6PM
SUNDAY, OCT. 22: 10AM-5PM
Stay up to date and subscribe to SFB emails!
Looking to purchase past years' Festival merch? Please visit our shop!
We look forward to celebrating the written word with you this Fall!

---
THE SOUTHERN FESTIVAL OF BOOKS IS A PROGRAM OF HUMANITIES TENNESSEE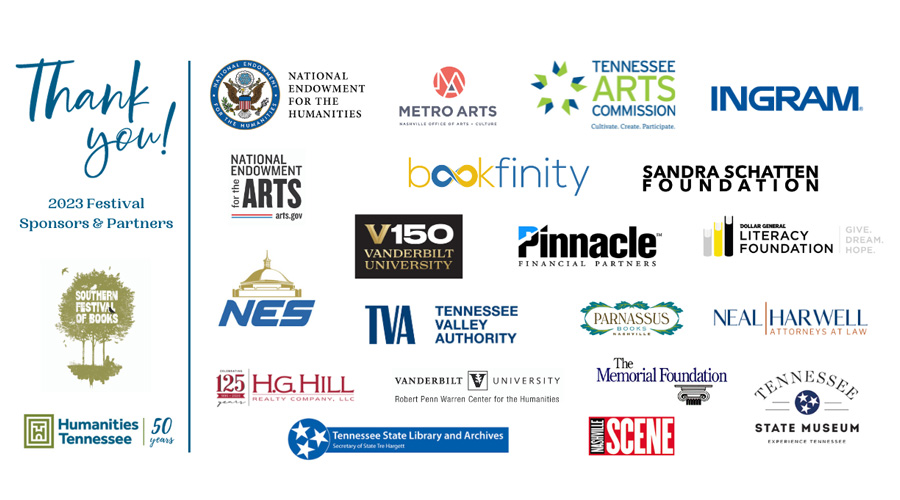 We use cookies to ensure that we give you the best experience on our website. If you continue to use this site we will assume that you are happy with it.